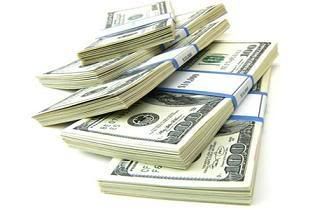 Unless you live in a bubble, you've noticed that things on Wall Street don't seem to be stable. There is an overall panic in our country and it's making things worse!
My husband works in the financial industry and he will be the first to tell you that the reason why our country is in this mess is becasue of GREED. The sad part is that our entire economic system is run on borrowing and lending! This is contradictory to the Word of God which clearly tells us to owe no man anything but love.
So how do you feel about all of this? Are you scared? This is my husbands only source of income, so by the worlds standards we should be scared, but glory to God we aren't. Here is our reason for having peace:
Psalms 20: 6-7
Now I know that Jehovah saves His anointed; He will hear him from His holy Heaven with the saving strengths of His right hand. Some trust in chariots, and some in horses; but we will remember the name of Jehovah our God.
Philippians 4:19
But my God shall supply all your need according to His riches in glory by Christ Jesus.